The world's fastest man Usain Bolt is in quarantine after taking a Covid-19 test just days after a party for his 34th birthday, which was attended by England footballer Raheem Sterling and several other sports stars.
After reports surfaced in Jamaica that the world 100m and 200m record holder had tested positive for coronavirus, he posted a video on social media confirming that he was self isolating – before urging anyone who had come into contact with him recently to enter quarantine.
"I'm just waking up, and like everybody else I checked social media which is saying I am confirmed to have Covid-19," said Bolt, who had a surprise birthday party thrown in his honour on Friday. "I did a test on Saturday to leave because I work. I am trying to be responsible so I am going to stay in and stay here for my friends."
"I'm having no symptoms so I am going to quarantine myself and wait on the confirmation, to see what is the protocol and how I should go about quarantining myself," Bolt added. "Until then, I am saying anyone who has had contact with me should quarantine by themselves just to be safe, and just to take it easy."
A Manchester City spokesman has confirmed that Sterling, who attended Bolt's party along with Bayer Leverkusen winger Leon Bailey and cricketer Chris Gayle, was still in Jamaica and the club are in regular contact with him.
The City spokesman also pointed out that as a Premier League and England player, Sterling would be tested for Covid-19 before returning to a biosecure bubble in time for the start of the new football season.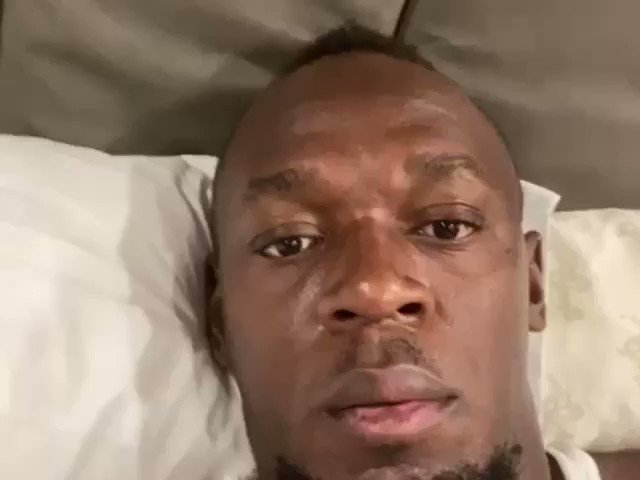 Sterling is expected to be named in Gareth Southgate's squad for England's Nations League matches against Iceland and Denmark in early September. Southgate will also have to decide whether to select the Manchester United captain Harry Maguire, who is facing charges of assault, verbal abuse and bribery after an incident in Mykonos in Greece last week.
While Bolt stopped short of saying he definitely contracted Covid-19, the Jamaican radio station Nationwide News, which broke the story on Tuesday, said he had taken a Covid-19 test "a few days ago and the positive had been returned on Sunday". Videos on social media from the party showed Bolt dancing with dozens of other people, most of whom were not wearing masks or social distancing.
Jamaica has had a confirmed total of 1,413 Covid-19 cases and 16 deaths on the island of around three million people. But there are fears that cases could be on the rise, especially in the capital Kingston, with 410 new cases in the last 14 days.
Bolt, who won eight Olympic titles before retiring in 2017, also holds the world record in the 100m and 200m events having clocked 9.58 seconds and 19.19 seconds respectively at the 2009 World Championships in Berlin.
After quitting track and field, Bolt attempted to make it as a professional footballer but gave up on his dream in January 2019 after failing to agree a contract with Australian side Central Coast Mariners.