No-deal Brexit risk pushes sterling down 0.5%
Threadneedle Street is reviewing rules capping the proportion of higher loan-to-value mortgages banks can sell, in a development that could make it easier for first time buyers and homeowners to borrow money.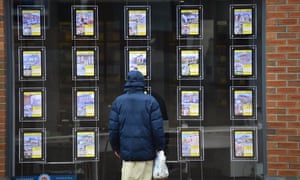 The Bank currently applies an affordability cap, forcing lenders to assess if a customer can continue to repay their mortgage if it was 3 percentage points higher. It also limits banks to selling no more than 15% of new mortgages above 4.5 times a borrowers' income.
Although the central bank reckons these rules have not damaged the availability of higher loan-to-value mortgages, first-time buyers have had a much tougher time getting on the property ladder since the pandemic struck.
It said this was mainly because banks fear losing money on these riskier mortgages, and because it became harder to process high loan-to-value loans with large numbers of staff working from home.
However, there have been other big changes in the mortgage market this year that it wants to review – not least further cuts to interest rates and expectations in the City of London that the cost of borrowing will remain much lower for longer.
This is one to watch, especially as it's become a big political issue this year – after Boris Johnson promised to help first-time buyers with low deposits.
The Bank will publish its review next year.
The UK competition has launched a full in-depth investigation into the £31bn merger of Virgin Media and O2, our media business correspondent Mark Sweney writes.
Liberty Global and Telefonica, the respective owners of Virgin Media and O2, struck a deal to merge their UK operations in May.
The Competition and Markets Authority said that it made the decision after the companies requested it fast-track to a phase 2 investigation of the merger last month.
The CMA said that it is moving to a full investigation because the merger could impact competition in the telecommunications market:
There is sufficient evidence at an early stage of the investigation for the CMA to conclude that there is a realistic prospect that the transaction would result in a substantial lessening of competition in one or more markets.
The CMA said that it is "concerned" that following the merger Virgin Media and O2 may have an incentive to raise prices or reduce the quality of those services "ultimately leading to a worse deal for UK consumers".
The deal will create a new telecoms heavyweight by combining the UK's second-largest broadband network with the largest mobile operator. Virgin Media has 5.3 million broadband, pay-TV and mobile users, while O2 has 34 million mobile customers.
Virgin Media and O2 provide wholesale services to other mobile operators in the UK.
European stocks fall at market open
BoE: UK lenders allowed to draw down rainy day fund until end-2021
Updated
at 2.45am EST
Introduction: Stocks lose steam despite further vaccine approvals