Metallica and Michael Bublé are not the most obvious double-act.
But they're both part of the latest trend of investors buying up the rights to classic popular songs and albums, as my colleague Jasper Jolly explains:
The producer of songs by Metallica and Michael Bublé has sold his rights to investors in the latest in a flurry of back-catalogue sales by artists and other rights owners looking to cash in on the music streaming boom.

Bob Rock has sold his producer's rights in heavy metal band Metallica's eponymous album and songs by Canadian singer Michael Buble that include Call Me Irresponsible, Crazy Love, and Christmas.

The deal, for an undisclosed amount, gives investment firm Hipgnosis Songs Fund rights to 43 songs.

The buyer is among a small number of companies snapping up the rights to classic tracks. The advent of music streaming and easily edited social media videos has reinvigorated listener numbers for some classics, and the revenues attached to them. For instance, Fleetwood Mac's Dreams returned to the charts last autumn 43 years after it was first released after a video of a skateboarder lip-syncing the lyrics went viral.
I certainly don't do stock market recommendations (there are already too many people struggling without threatening your nest egg).
But Adrian Lowcock, head of Personal Investing at investment platform Willis Owen, does have some fund ideas for how people might want to position themselves for the Biden presidency.
He points to:
Artemis US Select – Cormac Weldon looks for economically-sensitive companies, particularly focusing on businesses that perform best during 'growth' phases of the economy. The team models the impact various scenarios might have on a company's share price. A key element of their approach is the belief that risk is only worth taking if the potential reward significantly exceeds the potential loss. Meticulous company screening is combined with wider social, economic and thematic research to produce a high conviction portfolio of 40 to 60 best ideas.
JPM US Equity Income – Manager Clare Hart focuses on companies with relatively attractive dividend yields (at least 2% at purchase) and with high levels of dividend cover. She invests in high-quality companies with durable franchises, consistent earnings, high returns on invested capital and strong management. Hart pays attention to capital preservation and tends to favour companies with a sustainable competitive advantage. As a result, the yield on the fund is modest but the strategy should produce a steady income, with the potential to grow over the longer-term.
Schroder US Mid-Cap – Robert Kaynor is a cautious investor and views avoiding losses as the most effective way to grow capital over the long-term. This approach will cause the fund to lag during strong bull-markets but should deliver over time. Companies are chosen based on an analysis of their business model, valuations and their financial statements. The fund invests in three types of stocks: mispriced growth; where the current share price doesn't reflect the potential growth, 'Steady Eddies'; companies with stable growth and earnings, and turnarounds; recovery stocks with low or negative growth but where change is occurring.
Incidentally, yesterday's rally was the best Inauguration Day since Ronald Reagan was sworn back in as president in 1985.
That follows a strong rally since the US election, with the S&P 500 having gained around 13% – with vaccine hopes also lifting stocks.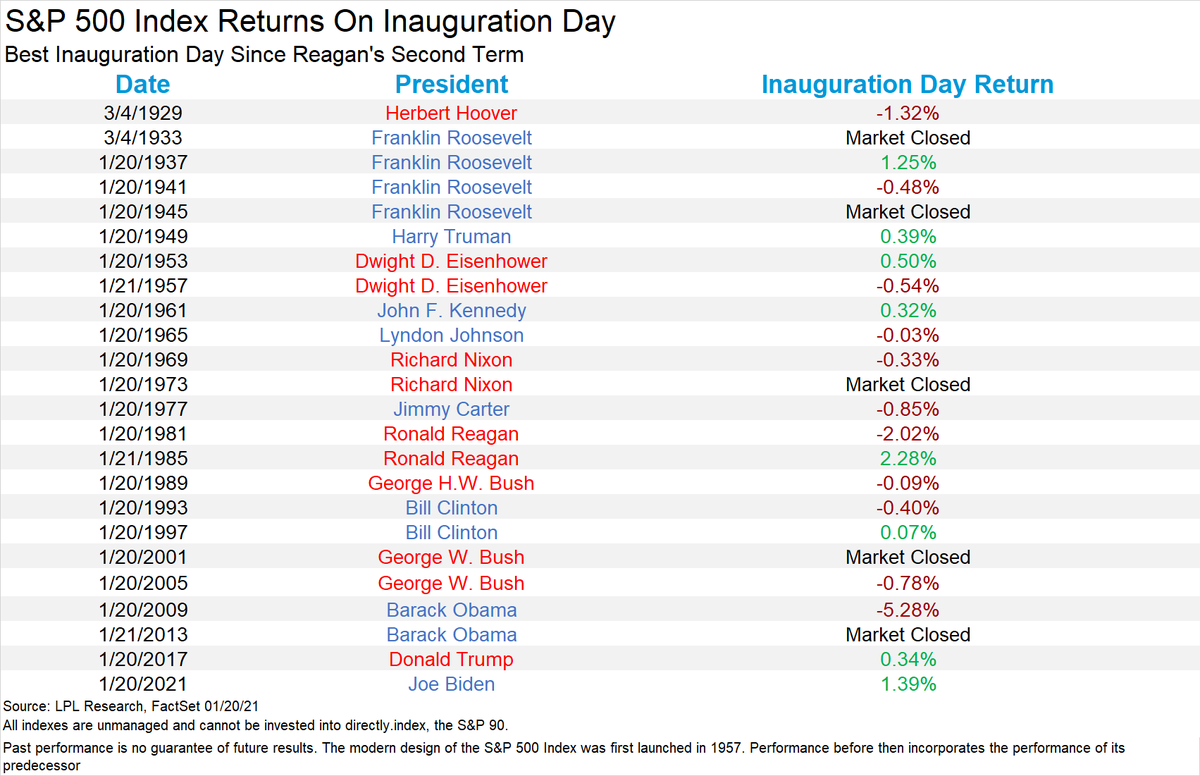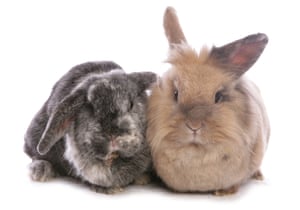 The Covid-19 lockdown has driven a boom in pet ownership, with people turning to furry and feathered friends to get them through the pandemic.
Pets At Home, which sells food, toys, bedding and accessories as well as veterinary services and animals, grew its sales by 18.0% year-on-year in the last quarter, to £302m.
It saw "continued growth in our VIP and Puppy & Kitten clubs", as more families took the opportunity to adopt a pet.
As an essential retailer, Pets At Home kept trading through the pandemic – with a one-hour Click & Collect service at all its 451-strong store estate, and a "Deliver to Car" service across more than 150 stores.
It has also launched two smaller "next generation stores" in London (Camden and Putney), and is working on a wider rollout inside the M25.
The Evening Standard has more details:
Pets At Home is on the hunt for up to 20 sites in London, where it plans to open high street branches to cater for a new wave of animal owners in the capital since the first lockdown.

Chief executive Peter Pritchard said the retailer has seen a "significant step up in pet ownership during the pandemic".
European technology stocks are leading today's rally, Reuters points out:
Tech stocks jumped 1.5%, continuing their rally for a second straight session, led by software maker Sage Group which jumped 4.7% after posting higher quarterly recurring revenue.

"In the past few days, the market has been breathing a sigh of relief that we had a safe transfer of power from Trump to Biden," said Dhaval Joshi, strategist at BCA Research.
Separately, the Bank of England has reported that lenders expect to offer more secured credit to consumers in the current quarter.
That could help those looking to buy a house:
Updated
at 5.05am EST
UK card spending is 35% below pre-pandemic levels
UK consumers spent a third less on their credit and debit cards last week than before the pandemic struck, as the latest lockdown hit the economy.
That's according to new data from the Office for National Statistics which shows the impact of Covid-19 on spending, and company sales.
The ONS has started estimated UK spending on debit and credit cards, using the Bank of England's "Clearing House Automated Payment System (CHAPS).
It shows that spending in the seven days to 14 January was 35% below the February 2020 average, with people unable to visit non-essential stores, pubs, restaurants or leisure facilities.
The ONS says spending rose in December after the November lockdown ended, but fell again as the latest curbs were introduced:
Aggregate CHAPS purchases were on average 4% greater in December 2020 than in February 2020. This increase was driven by staples and delayable spending, such as in supermarkets and other retail stores, which typically increase in December.

Spending fell in the week following Christmas, and has remained relatively low for "work-related", "social" and "delayable" expenditure. This is expected, coinciding with the extension of Tier 4 restrictions on Boxing Day, and the start of national lockdowns in the UK on 5 January 2021.
Pound hits new 32-month high vs US dollar
Back in the foreign exchange markets, the pound has hit a fresh 32-month high against the dollar – up nearly a cent today at $1.374.
Connor Campbell of SpreadEx says there's a positive mood, thanks to those stimulus package hopes:
The 46th President of the United States was aggressive in first few hours after taking office, announcing 17 executive actions, with 15 of those executive orders. These include reversing Trump's Muslim travel ban, halting the construction of the US-Mexico border wall, and putting things in motion for the States to re-join the Paris climate agreement. Biden has also mandated the wearing of masks and social distancing in federal buildings and lands.

It appears that Biden isn't messing around. And it is exactly this purposeful and robust approach the markets were hoping for – especially if it leads to his $1.9 trillion covid-19 stimulus package escaping the Senate unscathed.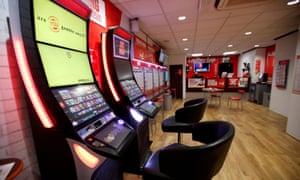 Fresh from fighting off a takeover bid, the owner of betting firms Ladbrokes and Coral has become the first major listed British gambling group to appoint a female CEO.
Entain named non-executive director Jette Nygaard-Andersen as its top boss this morning, two days after MGM Resorts – its US partner – abandoned its £8bn takeover approach.
Nygaard-Andersen has been an independent non-executive director of Entain since 2019. The company says:
As a Board member Jette has been instrumental in the development of Entain's growth and sustainability strategy.

Jette has more than 20 years' experience in leadership and operational roles in media, entertainment, sport and digital businesses and an extensive track record of working with fast-growing digital next generation online and mobile entertainment companies offering video gaming, e-Sports, and social media video content.
Entain also reported strong online betting growth, making up for the impact of traditional bookmakers being closed during the pandemic. Online net gaming revenue surged 41% in the final quarter of 2020, while retail sales in the UK fell 38%.
US joint venture BetMGM grew its revenues by 130% in the last year, as it profited from the state-by-state rollout of sports betting in the US, after the Supreme Court struck down a federal law that bars it in 2018.
Updated
at 4.13am EST
Pound at 8-month high against euro on UK economy hopes
Optimism over the UK's vaccine rollout also appears to be lifting the pound.
Sterling just hit €1.132 for the first time since last May, adding to its recent gains, amid hopes of an economic recovery this year as the Covid-19 pandemic eases.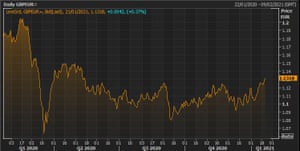 Lee McDarby, managing director of U.K. International Payments at moneycorp, says the prospect of stability under president Biden could boost riskier assets:
With Biden likely to focus on getting a handle on the Covid-19 pandemic, a large stimulus package and repairing US relations with larger countries in the short term, we would expect to see a period of stability for investors. This may see them feeling more comfortable to move money out of the US dollar to riskier assets, thereby weakening the dollar.

In the UK, the fast vaccination rollout currently underway could provide a much needed lift to the UK economy, spurring a surge in the pound. When it comes to the US dollar, many forecasters are predicting a large sell off should the vaccine be successful. This move to risk on would open the door to safe haven selling.
The Financial Times agrees that hopes of a UK economic recovery are lifting the pound.
Sterling has steadily gained ground since reports of significant progress in trade talks between Brussels and the UK at the end of last year. The subsequent deal, announced on Christmas Eve, helped allay fears of an abrupt and disorderly end to the UK's relationship with its European partners.

Charles Diebel, head of fixed income at Mediolanum Asset Management, said the recovery in the currency was "a function of avoiding the worst effects for a hard Brexit combined with a very aggressive Covid-19 vaccine plan".
The London stock market has opened higher, with the FTSE 100 index of blue-chip shares gaining 26 points or 0.4% to 6766 points.

Kay Van-Petersen, global macro strategist at Saxo Capital Markets, reckons that Democratic control of the Senate "increases not just the probability of more fiscal (stimulus), but the magnitude."
He said (via Reuters)
"That means that this market should be way, way, way higher as a whole and we're going to get there. We're entering this regime of even more accelerated asset class inflation."
But… OANDA analyst Jeffrey Halley warns that president Biden's spending plans could face opposition in the Senate (split 50:50, with vice-president Kamala Harris holding the tiebreaking vote):
For all the noise about the Biden $1.9 trillion stimulus package that we are writing about ad nauseum, and the follow-on remake America spending the new President also wishes to enact, one critical risk remains and is being totally ignored by financial markets everywhere. That is the inclination of the Republican minority in the US Senate to bipartisanship. Their silence has been deafening until now on how cooperative they intend to be with the new President.

Certain aspects of the Biden stimulus plan, and his follow-on spending wishes will almost certainly require a 60-vote majority in the Senate under the Byrd Rule. Otherwise, they will enter reconciliation, piece by piece in Senate committees to work around the filibuster. The net result will be a long drawn out process and risks momentum being lost on the Biden plan. It should also be noted that some Democrat Senators are more right of centre, making controversial passages potentially challenging to pass even within their own party.
Introduction: Sterling rises as markets anticipate Biden stimulus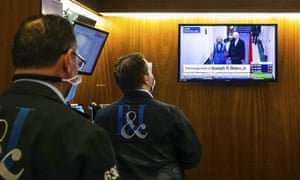 Good morning, and welcome to our rolling coverage of the world economy, the financial markets, the eurozone and business.
The markets are trading at record highs today on anticipation of a major new US stimulus package that will help drive the global recovery.
Stocks and commodities have rallied as the world watched Joe Biden sworn in as US president yesterday, giving a call for unity and urging Americans to face the pandemic raging across the country as one nation.
Investors are hopeful that Biden can now drive through his plan for a $1.9trn stimulus package, with the Democrats now controlling both houses of Congress as well as the White House.
As Jim Reid of Deutsche Bank told clients:
While much of the appeal was aimed at cooling the temperature of national discourse there was also a message to lawmakers of the need to cooperate more as Democrats only hold a slim majority in both chambers of Congress….

On the economic front, there were further support measures, including an extension of the pause on federal student loan repayments and the extension of the federal eviction moratorium.
Wall Street closed at a fresh peak last night – partly thanks to Netflix, which soared 16% after posting strong results earlier in the week.
European markets are set for gains too, after a solid day in Asia-Pacific bourses:
Associate Press has the details:
Japan's benchmark Nikkei 225 rose 0.8% to finish at 28,756.86. Australia's S&P/ASX 200 gained 0.8% to 6,823.70, while South Korea's Kospi edged up 1.1% to 3,147.51. Hong Kong's Hang Seng slipped 0.3% to 29,887.89, while the Shanghai Composite added 1.0% to 3,619.82.
This optimism has pushed the pound over $1.37, touching its highest level against the US dollar since May 2018 last night.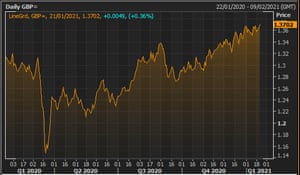 Sterling also hit an eight-month high against the euro, which is suffering as Covid-19 continues to grip Europe.
Michael Hewson of CMC Markets explains:
We've already heard in the last few days that Germany is extending its lockdown into mid-February, while curfews have been implemented in France and the Netherlands, while yesterday it was being reported that bars and restaurants in France were more than likely expected to remain closed until Easter, even under the most optimistic scenario.

This would appear to suggest even more economic pain in the weeks and months ahead, at the same time as the vaccine program gets off to a faltering start.
We'll hear from the European Central Bank today, plus get a new healthcheck on the UK factory sector.
We also get the latest US weekly jobless figures, which will show the ongoing economic damage caused by the pandemic.
The agenda
9.30am GMT: Bank of England's latest credit conditions survey
11am GMT: CBI survey of UK industrial trends
12.45pm GMT: European Central Bank interest rate decision
1.30pm GMT: European Central Bank press conference
1.30pm GMT: US weekly jobless figures
Updated
at 3.26am EST