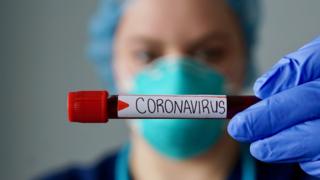 One further person has died with coronavirus in Wales bringing the total number of deaths to 1,549, Public Health Wales (PHW) said on Sunday.
It is the second death reported in the last week and the only one since Wednesday.
PHW said there had been 22 new cases, meaning 17,125 people have now tested positive for Covid-19 in Wales.
It also reported 6,869 tests had been carried out in the last day in both PHW and non-NHS laboratories.
That brings the total number of tests done to 349,802.
The number of people who have been tested in total is 228,310 with 211,185 testing negative.
The latest figures from the Office for National Statistics puts the total number of deaths at 2,484, as it includes all registered deaths in care homes and people's homes – and when doctors suspect coronavirus has been a factor.
The PHW figures do not include deaths of residents from Powys in hospitals in England.
The total number of confirmed coronavirus cases at Zorba Delicacies food processing plant in Ebbw Vale, Blaenau Gwent, remains at eight but there is one other "probable case", Dr Giri Shankar, Incident Director for the Novel Coronavirus outbreak response at PHW, said.
PHW has been investigating the cases and arranged "widespread, rapid testing of the workforce" as a precautionary measure.
The company employs about 490 people.
Find out how many people have confirmed cases in your area:
If you cannot see the box, click here.