CNN Worldwide president Jeff Zucker told staffers on Thursday that he will continue to oversee the liberal network for the remainder of the year but expects to "move on" when his contract expires at the end of 2021, according to the New York Times.
"I cannot imagine not being here right now," Zucker said on a morning call with staffers, according to the Times, which cited a CNN employee who was on the call.
"I'm going to stay and finish my current contract, which, as I said, will keep me here until the end of this year. At that point, I do expect to move on."
OUTGOING CNN EXEC TO BRIAN STELTER: BOOK MORE CONSERVATIVES ON YOUR SHOW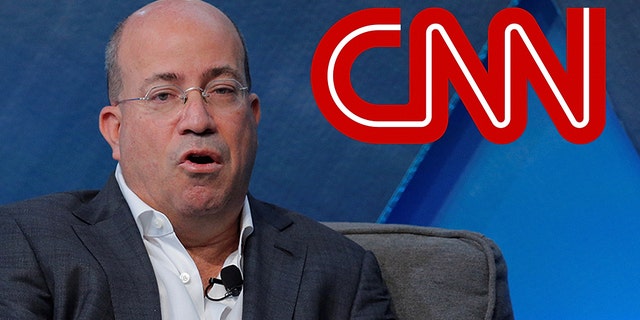 While The New York Times took Zucker's comment as proof he will exit the hyper-partisan network at the end of the year, the Los Angeles Times reported that "Zucker currently has no plans beyond 2021."
CNN did not immediately respond to a request for comment.
CNN's in-house media pundit Brian Stelter published a report on his boss, but didn't indicate Zucker would absolutely walk away at the end of the year.
CNN, ALISYN CAMEROTA CHANGE TUNE ON WHETHER IT'S OK TO REFER TO VIRUS BY ORIGIN NATION: 'HANDY SHORTHAND'
"The truth is, back in November and December I had basically decided that it was time to move on now," Zucker said on the call, according to Stelter.
"But since then I've had a change of heart. And I want to stay. Not forever, but for another year. And I feel really good about this decision."
CNN famously shifted from a bare-bones, just-the-facts news organization to a left-leaning network during Zucker's seven-year tenure. Zucker found success early on by putting an emphasis on original programs such as "Anthony Bourdain: Parts Unknown" and documentary miniseries such as "The Sixties," but the network focused mostly on politics once Donald Trump burst onto the political scene.
Zucker, who began his career at NBC, rose from researcher all the way to president and CEO of NBC Universal. Along the way, he was responsible for increasing Trump's fame when he greenlit "The Apprentice."
Zucker is now the chairman of WarnerMedia News and Sports, controlling both CNN and its parent company's sports properties.
TRUMP UNLOADS ON 'NO CREDIBILITY' CNN: 'MAYBE THEY SHOULD MAKE CHANGES'
Zucker's relationship with Trump carried over from NBC to CNN, as the network famously aired Trump's rallies (often showing an empty podium to tease upcoming events) early in Trump's 2016 campaign. But the network eventually turned on Trump and he has feuded with Zucker ever since.
Trump regularly mocked Zucker's network and often accused CNN of unfair coverage. In turn, Zucker loaded CNN's lineup with anti-Trump opinion hosts, while the network's former top White House correspondent Jim Acosta regularly feuded with Trump's spokespeople.
Zucker made headlines in 2019 when Project Veritas published what a now-former CNN employee said is a recording of Zucker telling staffers to focus solely on Trump's first impeachment even at the expense of other important news. The whistleblower said the recording essentially proved CNN's anti-Trump bias.
CNN'S STELTER COMPARES AMERICANS 'RADICALIZED' BY RIGHT-WING MEDIA TO ISIS MEMBERS
CNN was acquired by AT&T in 2018, sparking rumors that Zucker, who is well-liked among the network's liberal staffers, might not be long for the job.
Trump even said during a 2019 press conference that "we would be far greater when we don't have the CNNs of the world, who are corrupt people."
CNN saw a spike in ratings during the 2020 presidential election but has suffered a dramatic decline since Inauguration Day. According to Nielsen Media Research, CNN is down double-digits in primetime and total day across the board since the inauguration of President Joe Biden, compared to the time period of Election Day through inauguration. The network's ratings dropped nearly 23 percent in total day viewers and went down 30 percent in the key demo of adults age 25-54.
During the first week of the Biden administration, CNN fell to third place in primetime, ranking behind both Fox News and MSNBC in total viewers.
CLICK HERE FOR THE FOX NEWS APP
In 2020, Project Veritas announced it had been secretly recording the CNN's conference calls over the span of two months. In several released batches of edited clips, Zucker was heard sounding off against Trump. During a conference call Oct. 9, he urged his staff to not "normalize" the president's "erratic" behavior as he was recovering from the coronavirus, suggesting the president's medical treatment was affecting his actions.
Zucker, according to Project Veritas recordings, also directed top brass not to report on a pre-election New York Post story involving Hunter Biden's business dealings.
Industry insiders had long assumed Zucker would move on once Trump was out of office, but he will now stick around for the remainder of the year. It remains to be seen if the network will revert back to founder Ted Turner's nonpartisan approach once Zucker exits.
Fox News' Joseph A. Wulfsohn contributed to this report.