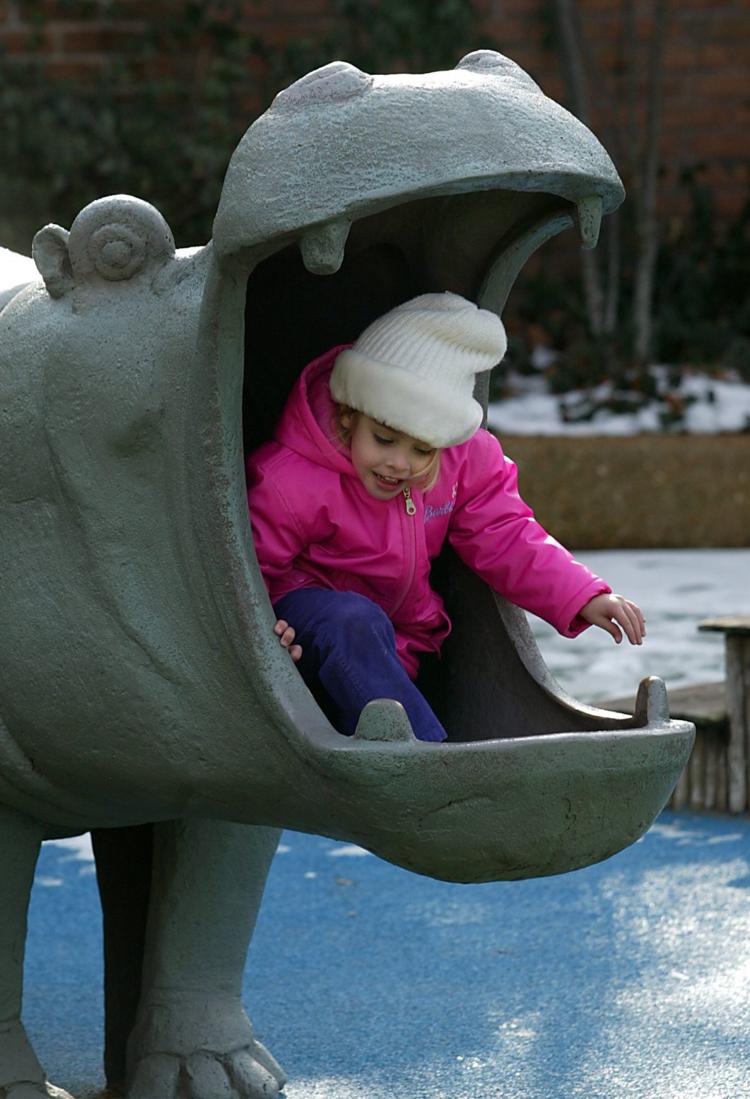 These are weird times. As the coronavirus pandemic continues, most of us just want a bit of normalcy to break up the endless days (and weeks a…
The animals from the Children's Zoo are being relocated to other parts of the zoo or to other facilities. The Tasmanian devils remain, as well as animals like the American crow, burro, Cotswold sheep, domestic goat, alpaca, pot-bellied pig, North American river otter and some reptiles.
The dinosaur exhibit, called Dinoroarus, will include 15 different groupings of animatronic dinosaurs, including a life-size brontosaurus and a 12-foot Tyrannosaurus rex. Living birds, descendants of dinosaurs, will round out the exhibit. The zoo hosted a similar dinosaur exhibit in 2008, but this one will be bigger, Bonner said. There will be an admission fee for the exhibit, but prices have not been set.
St. Louis Zoo director Michael Macek said in an interview Thursday that closing the Children's Zoo was "probably one of the most difficult decisions we've had to make" as the zoo looked at its finances and plans. The zoo had planned to reinvent the space anyway within the next five years, based on new research on early childhood development. Officials would like to create more of a nature-based space where children can discover and work. The Children's Zoo now is more of a curated experience, he said.
"It was going to be closed at some point," he said. "The current circumstances led us to believe that this is the right time to do it."
The Children's Zoo charged a small admission fee, which has been lifted since the zoo's June reopening, but the fee did not cover the cost of running it. About a third of the zoo's 3 million guests a year visit the Children's Zoo, according to exit surveys. Zoo staff members have taken salary reductions, and the zoo has cut travel and postponed some construction projects as it cut the budget by more than $21 million.