Dependent on a single airline
Łutselk'e, on Great Slave Lake's East Arm, is about 200 kilometres east of Yellowknife. Other than one supply vessel a year sent over water in summertime, the community says it gets most of its goods via Air Tindi aircraft.
When the pandemic hit and Air Tindi reduced its flights into the Łutselk'e, Hanna Catholique, the community's top administrator and band manager, said residents weren't all that worried about losing some passenger service. She said Łútsël K'é Dene First Nation leadership decided early on to bar non-essential travel into Łutselk'e and to discourage people from leaving.
"Our only concern," said Catholique, was "that we would be able to get our cargo in and our store would be stocked."
Catholique said that though passenger service was reduced for a period of time, Air Tindi kept flying in freight, and the community's primary concern was never realized.
"We didn't have the feeling that we're not going to have any food over here, that we were going to be short of supplies," she said.
"I think we had more toilet paper here than people [had] in Yellowknife."
Catholique commended Air Tindi's service during COVID-19, but noted the pitfalls of being a community essentially beholden to a single airline.
"When a company has a monopoly, that's never easy," she said. "The prices and the tickets to go to Yellowknife for us are quite high."
Air Tindi's rate for shipping general cargo to Łutselk'e, as of Oct. 1, was $1.12 per pound before GST, according to its website, and a one-way ticket to Yellowknife was at least $275.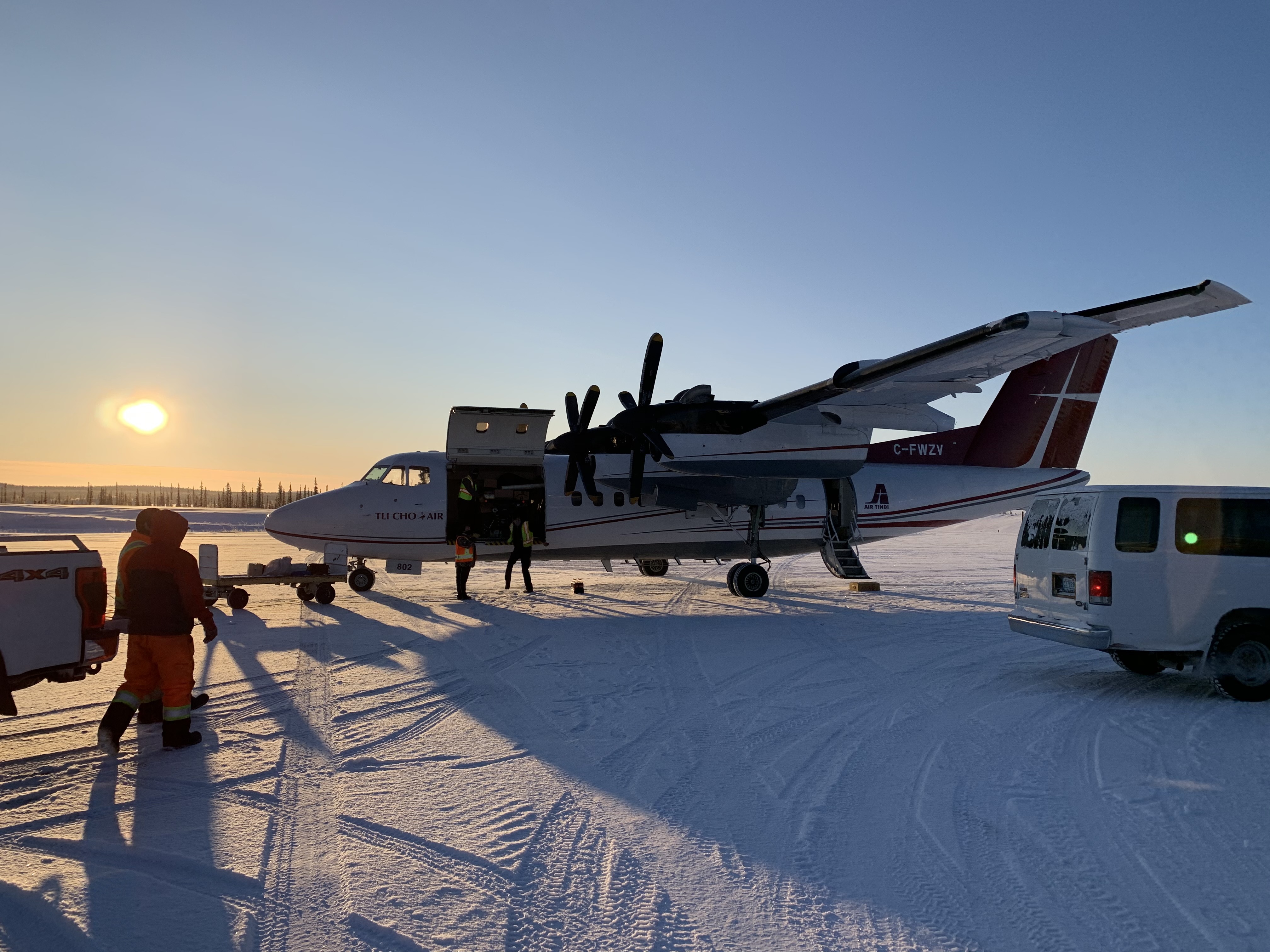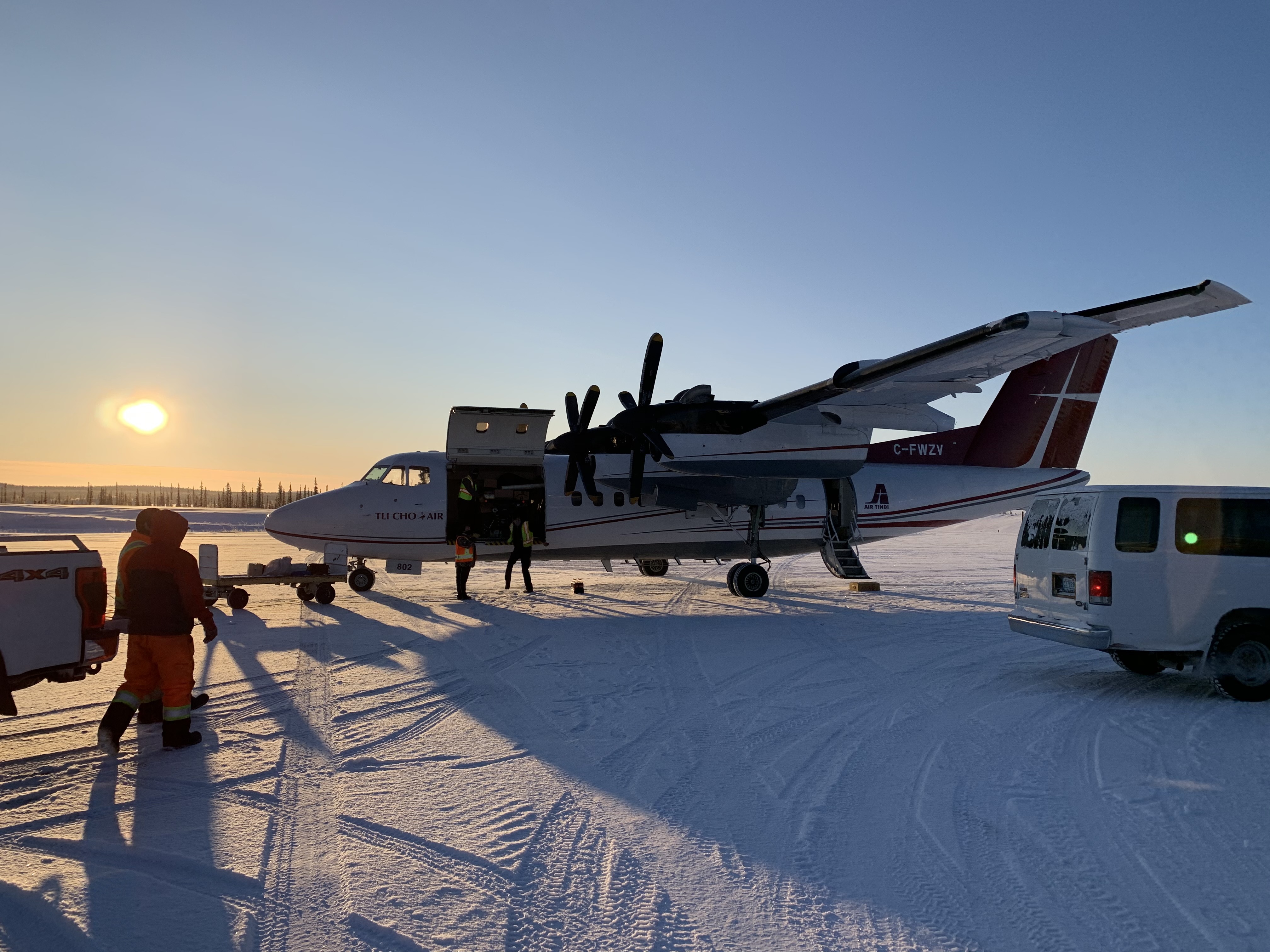 Back in Wekweètì, the aircraft is unloaded in under 45 minutes. At just past 2:30 p.m., the sun is already getting low as the plane takes off and, about 20 minutes later, lands in Gamètì, a community midway between Great Slave and Great Bear Lakes.
Dr. Kajsa Hayes disembarks. The first-year resident and another doctor will spend the next three days holding a clinic here.
"It's really important for doctors to go into communities," said Hayes, so they can see where patients live and where they're coming from, and so community members can get medical attention at home.
It's also a lot cheaper, she said, for the territory to fly in a couple physicians every six weeks, than fly out hundreds of patients.
Boris Eyakfwo, a Gamètì resident, greets the flight. When asked how COVID-19 has affected his community, he said it's always been a struggle getting groceries, especially fresh fruit and vegetables, but it's been even harder since the pandemic started.
To cope, he said, the community government is encouraging people to go out on the land and hunt.
"Right now, we're trying to provide country food for elders or low income families," he said.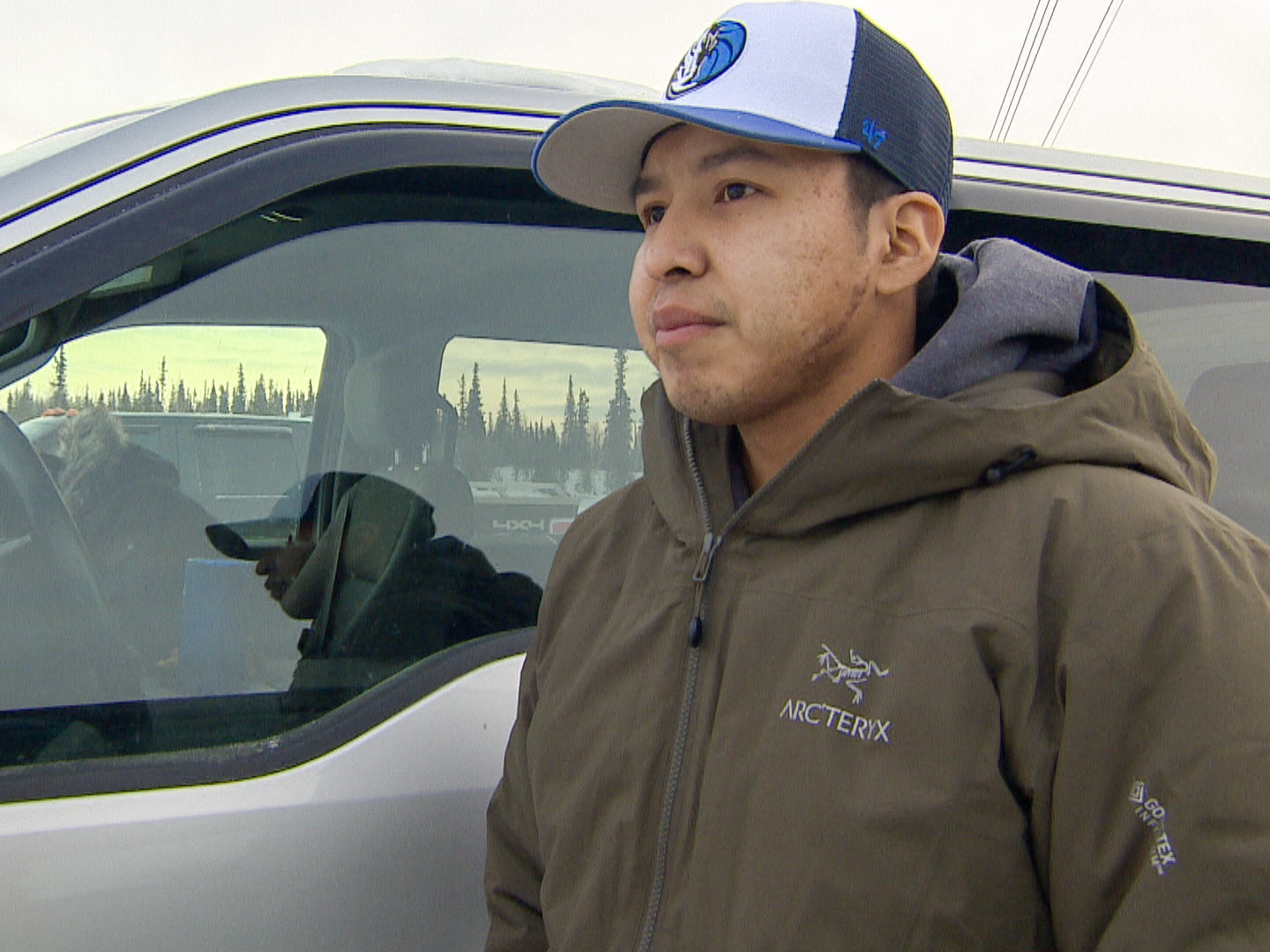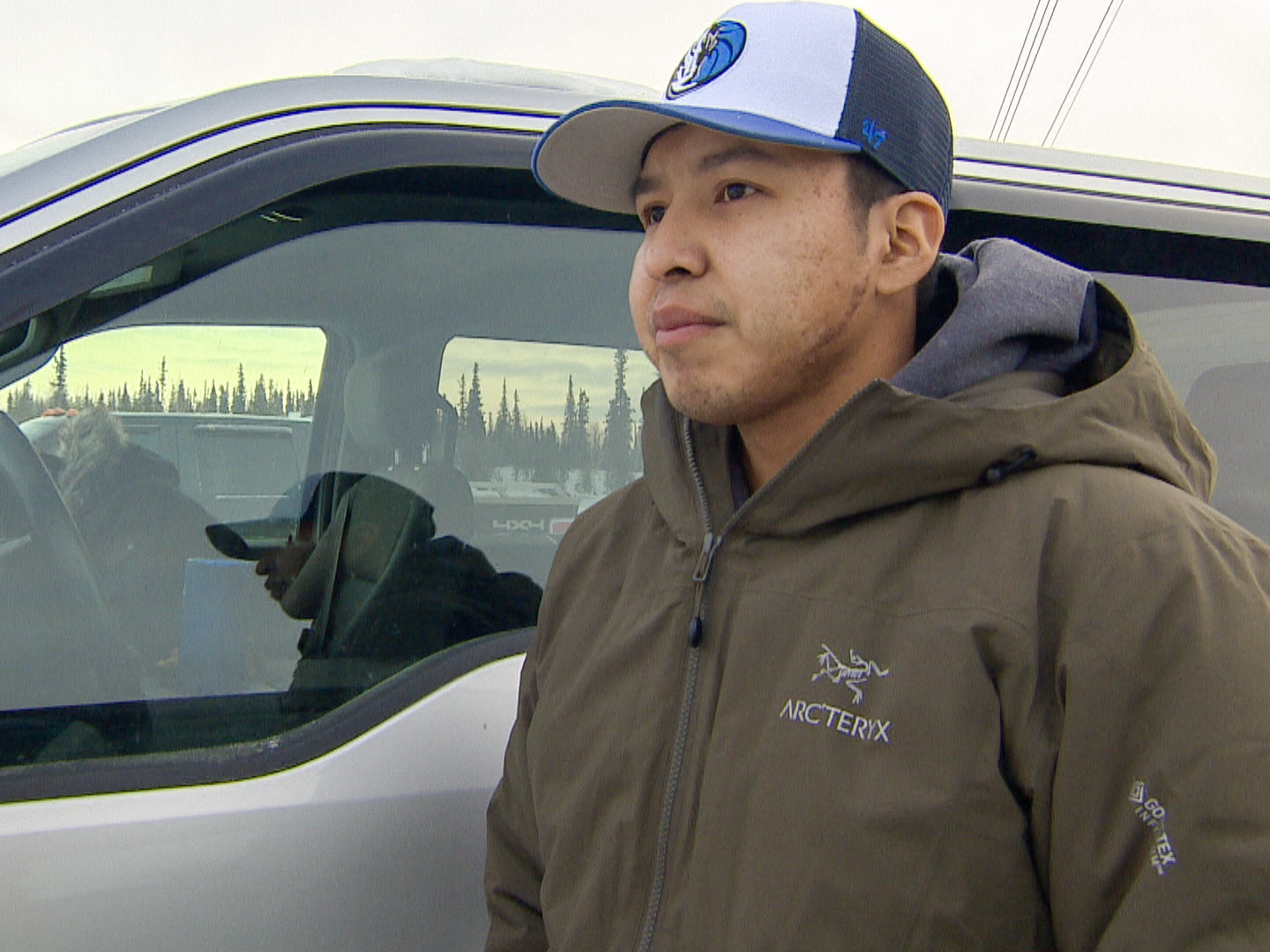 A white truck pulls up to the aircraft. Captain Ted Duinker and co-pilot Nicole Power help unload the last of this afternoon's haul.
From Cambridge, N.S., Duinker moved to Yellowknife 14 years ago for "a little bit of an adventure and some unique flying experiences." He said he's worked for Air Tindi ever since.
"We fly in some very, very remote places," said Duinker. "We land this airplane on ice runways, really short, unprepared strips, places that you wouldn't normally fly to if you were flying an airplane down south."
Duinker has transported all kinds of cargo, from church pews, to bales of hay, to diamonds fresh from the earth.
He's also surveyed wildlife, he said, flying 120 metres over Baffin Island in search of caribou.
"That was really, really spectacular."
"A lot of people that live and work in the North, live and work in the North because they enjoy it," he said.
"It's something that's quite different."